Pumpkin Loaf with Cream Cheese Icing
Yields: 12 Servings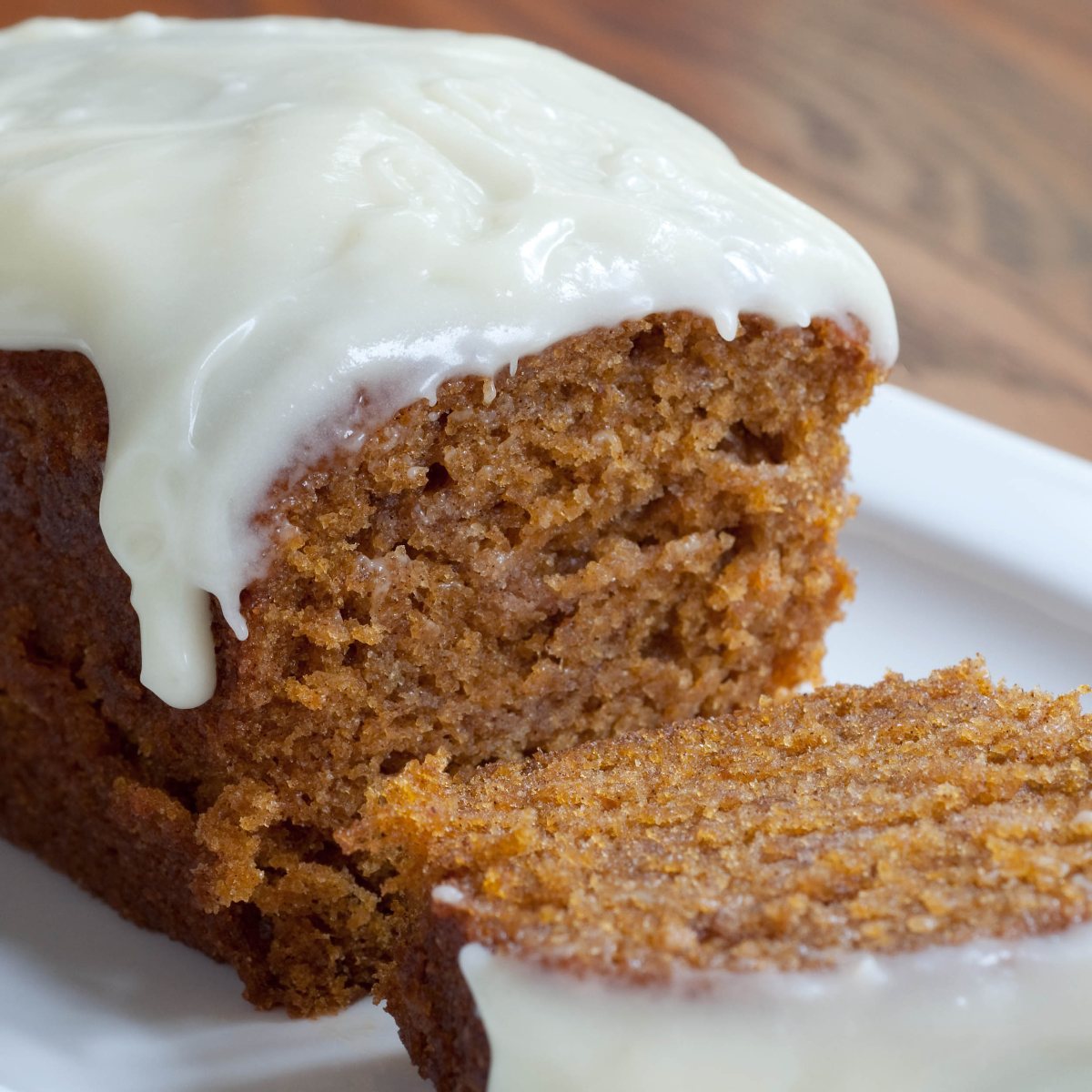 4 Eggs
2 cups Sugar
1 cup canola oil
2 cups Flour
2 tsp baking soda
2 tsp cinnamon
1/2 tsp salt
2 cups canned pumpkin
1 tsp vanilla
Cream Cheese Icing:
1 8-oz cream cheese
1 stick butter
1 box (about 3 cups) 4x sugar (powdered sugar)
2 tsp vanilla
Mix eggs and sugar in large bowl.
Add oil and mix.
Combine dry ingredients and add to egg mixture.
Mix in vanilla and add pumpkin.
Pour into a floured loaf pan and make smaller loaf or cupcakes with remaining batter.
Bake at 350° for 50-60 minutes or until knife comes out clean. Icing: Beat butter and cream cheese until well blended.
Slowly add sugar and vanilla..
Nutrition
Calories: 0

Fat:

0 grams

Carbs:

0 grams

Protein:

0 grams