Banana Bread
Yields: 10 Servings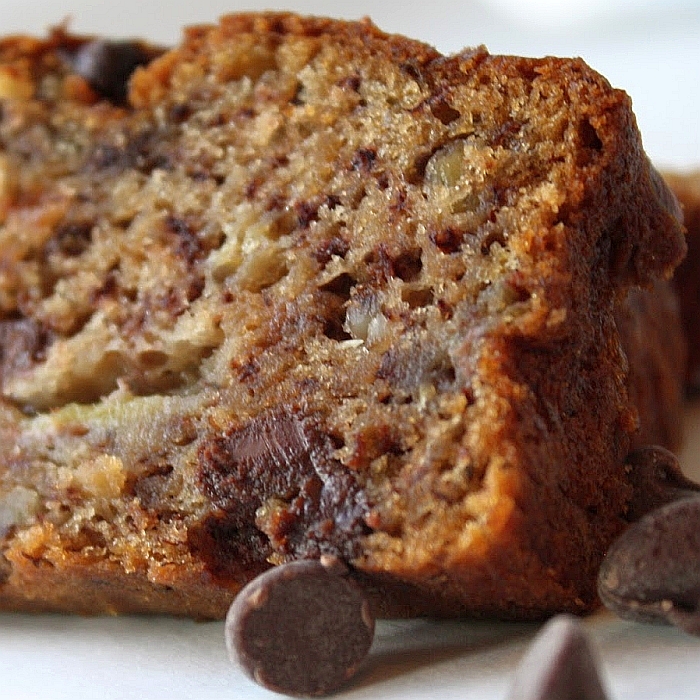 This bread is a hit. Makes great muffins to!
1 3/4 cups all-purpose flour
2 1/2 tsp baking powder
1/2 cup sugar
1/2 tsp salt
1/2 cup walnuts or pecans
1/4 cup mini chocolate chips
1 egg
1/3 cup vegetable oil
1/2 cup milk
3 each bananas
1 tsp vanilla
1/2 tsp Cinnamon
Preheat your oven to Add all the dry ingredients in a large bowl.
Mix them well.
Make a well in the center.
In another bowl mash the bananas with a fork, then add the remaining wet ingedients to the bananas.
Add the mixture to the dry ingredients.
Fold together until moistened.
Do not over mix.
Pour into a greased loafpan and bake for 1 hour, or till toothpick is clean.
Cool in pan 15 min then transfer to a cooling rack.
If you want to use this recipe for muffins it makes 12 to Bake at 400 for 20 min..
Nutrition
Calories: 0

Fat:

0 grams

Carbs:

0 grams

Protein:

0 grams