Scones
Yields: 12 Servings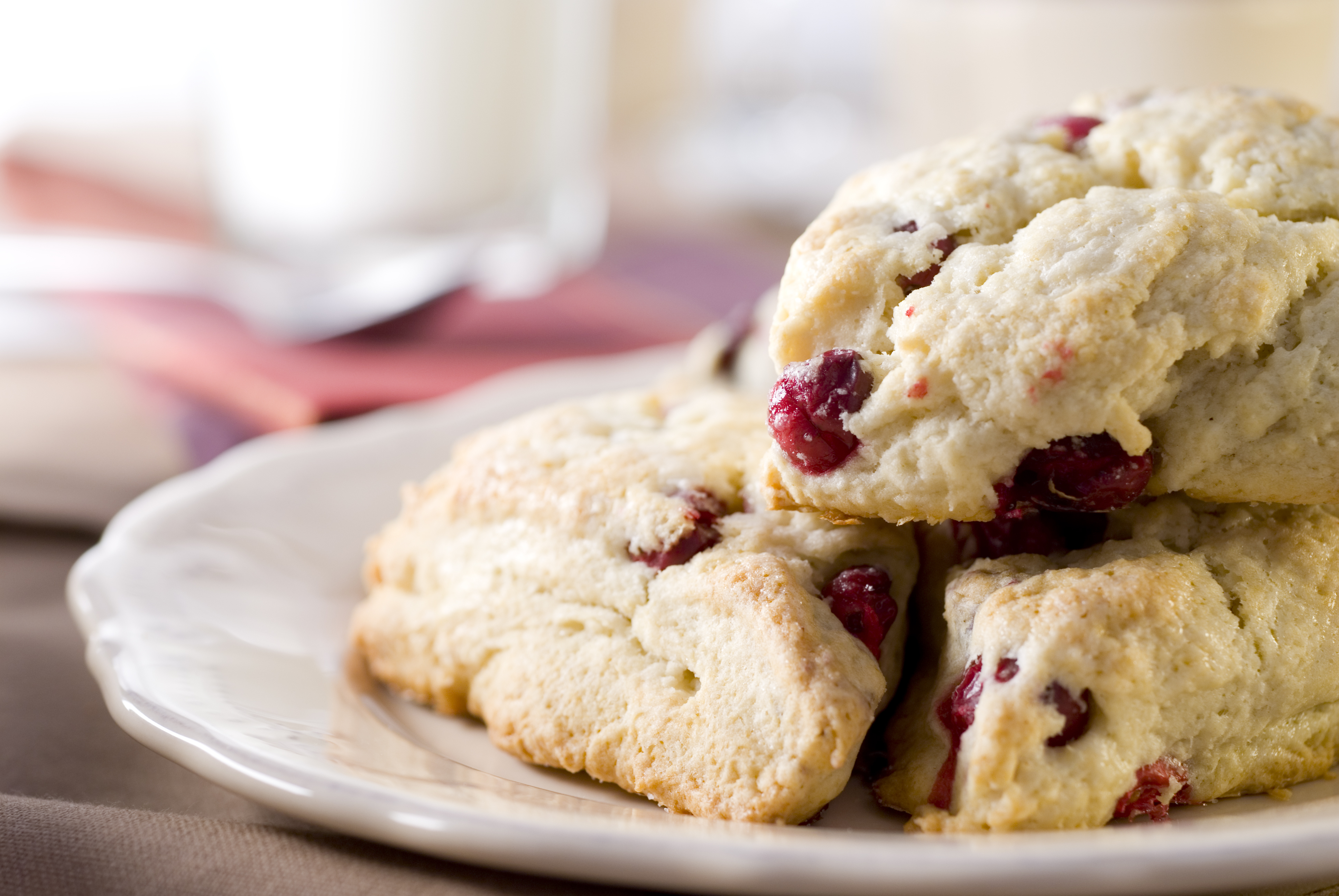 While we were visiting Yosemite park we had the BEST scones I have ever had at a cafe on the way into the Park. After raving about how good the scones were we got the cafe owner to agree to share their recipe. It turns out they were using the scone recipe from the cookbook published by the Cheese Board Collective in Berkeley California. The scones are like sweet biscuits. They're easy to make and very tasty.
3 1/2 cups All purpose flour
1/2 teaspoon Baking soda
1 tablespoon Baking powder
1/2 teaspoon Kosher Salt
3/4 cup Sugar
1 cup butter
1/2 cup dried cranberries
1/2 cup Chocolate chips
3/4 cup Heavy cream
3/4 cup Buttermilk
Preheat oven to 375F and line a baking sheet with parchment paper or a silicon mat. Whisk flour, baking soda, baking powder, salt and sugar together in a large bowl. Add in butter, toss to coat, and rub in with your fingers (or a pastry cutter, if you prefer) until only pea-sized chunks remain. Stir in cranberries and chocolate chips(or other mix-ins), then add the cream and buttermilk, mixing only until the ingredients just come together into a ball.
It is ok if there is a little flour left at the bottom of the bowl. Divide dough into 12 balls (about 2-in in diameter) Sprinkle the top of each with coarse sugar and a tiny pinch of kosher salt before placing on the prepared baking sheet. Bake for 25 to 30 minutes, until golden brown. Cool on a wire rack. Other mix-ins: 1 cup dried blueberries Orange zest and chocolate candied lemon peel and lemon zest.
Nutrition
Calories: 0

Fat:

0 grams

Carbs:

0 grams

Protein:

0 grams