Banana Bread Vegan
Yields: 12 Servings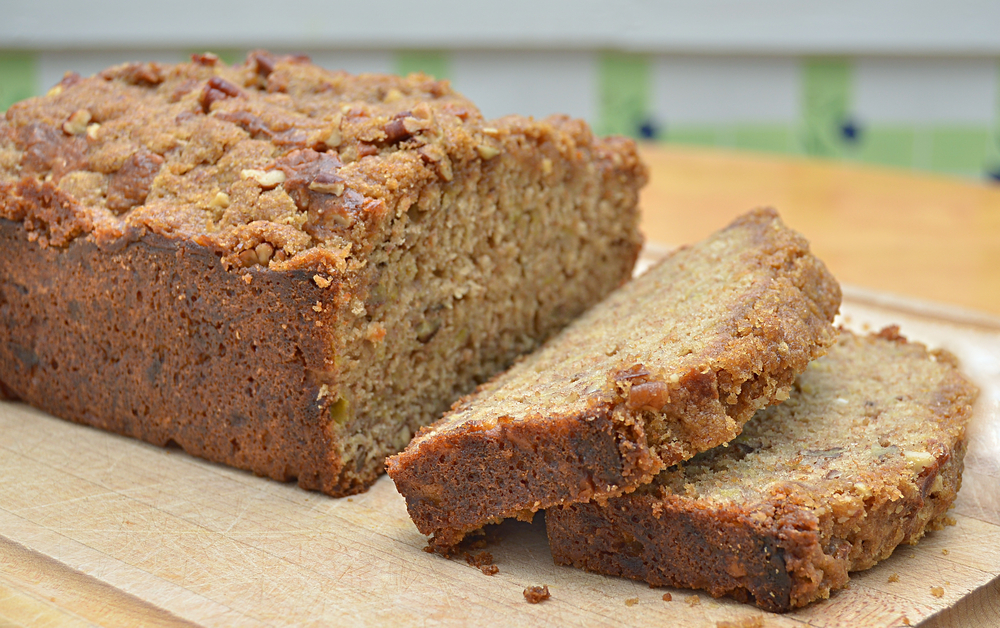 4 ts Baking Powder
1 ts Vanilla
3 Bananas
1/2 c Wheat germ
1 Apple
1 ts Sea salt
1 1/2 c Flour; whole wheat
1/2 c Wheat bran
3/4 c Turbinado sugar
Combine all ingredients.
Bake 60-75 minutes in a greased and floured loaf pan, or until a toothpick inserted in the center comes out clean.
Remove from pan and cool on its side.
Posted to FOODWINE Digest 17 October 96 Date: Thu, 17 Oct 1996 17:46:08 -0400 From: Emma K Kidd[SMTP:ekidd@wsunix.wsu.edu].
Nutrition
Calories: 0

Fat:

0 grams

Carbs:

0 grams

Protein:

0 grams