Butter Biscuits
Yields: 24 Biscuits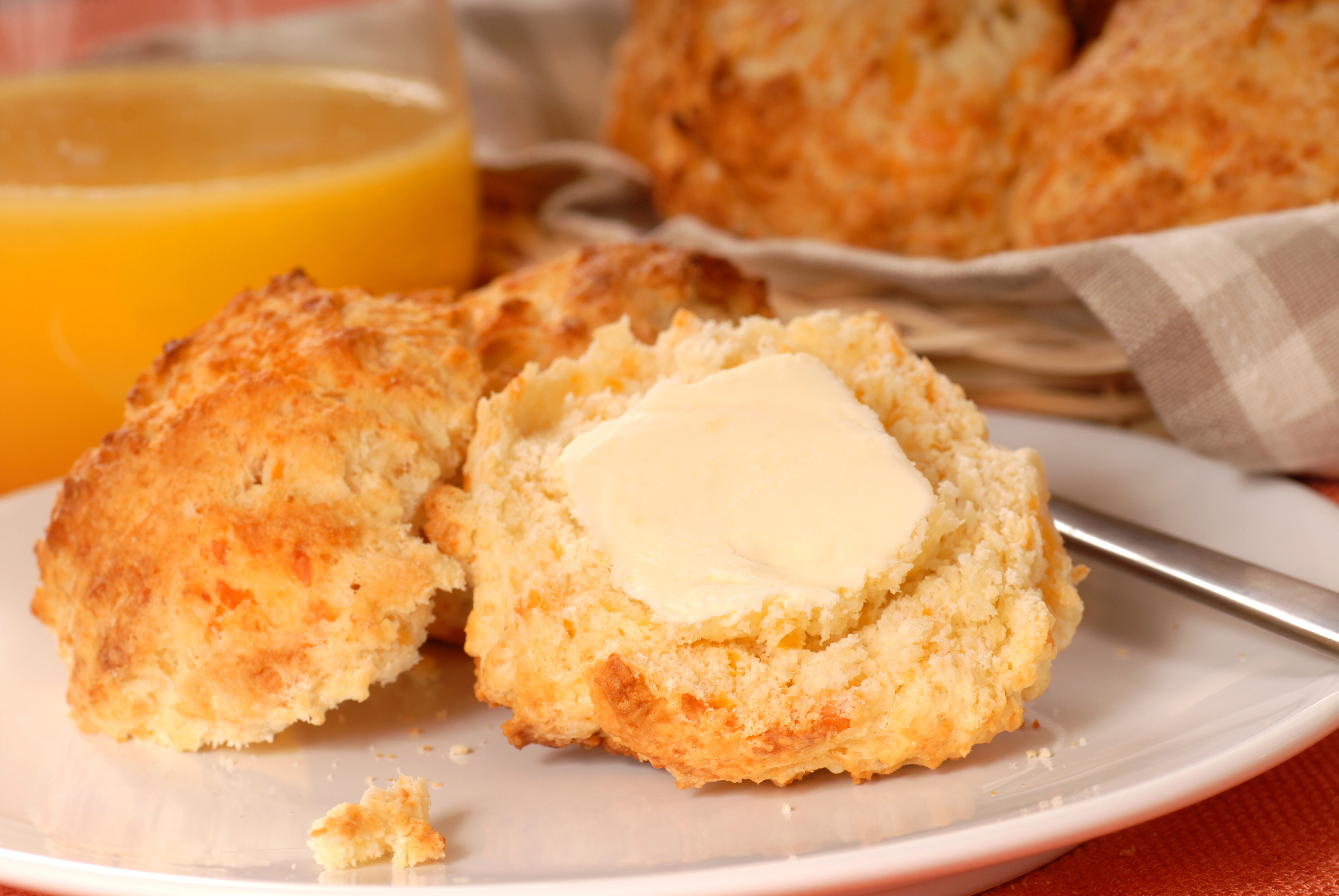 3 c Flour
1/2 ts Salt
4 1/2 ts Baking Powder
3/4 c Butter or margarine
1 1/8 c Island Fresh milk
Preheat electric oven to 450 F.
Sift flour, salt, and baking powder into mixing bowl.
Using a pastry blender, cut in butter.
Add milk all at once and stir just until all flour is dampened.
Drop batter by 2 tablespoonfuls onto an ungreased baking sheet about 1 inch apart.
Bake 10 to 12 minutes.
Serve hot.
Makes 24 biscuits.
(MAY Recipes demonstrated by Steve Dulce Department of Agriculture State of Hawaii Milk Control Branch Reprinted with permission from: The Electric Kitchen & Hawaiian Electric Company, Inc.
[Meal-Master compatible format by Karen Mintzias].
Nutrition
Calories: 0

Fat:

0 grams

Carbs:

0 grams

Protein:

0 grams