Power Blueberry and Oatmeal Muffins
Yields: 17 Servings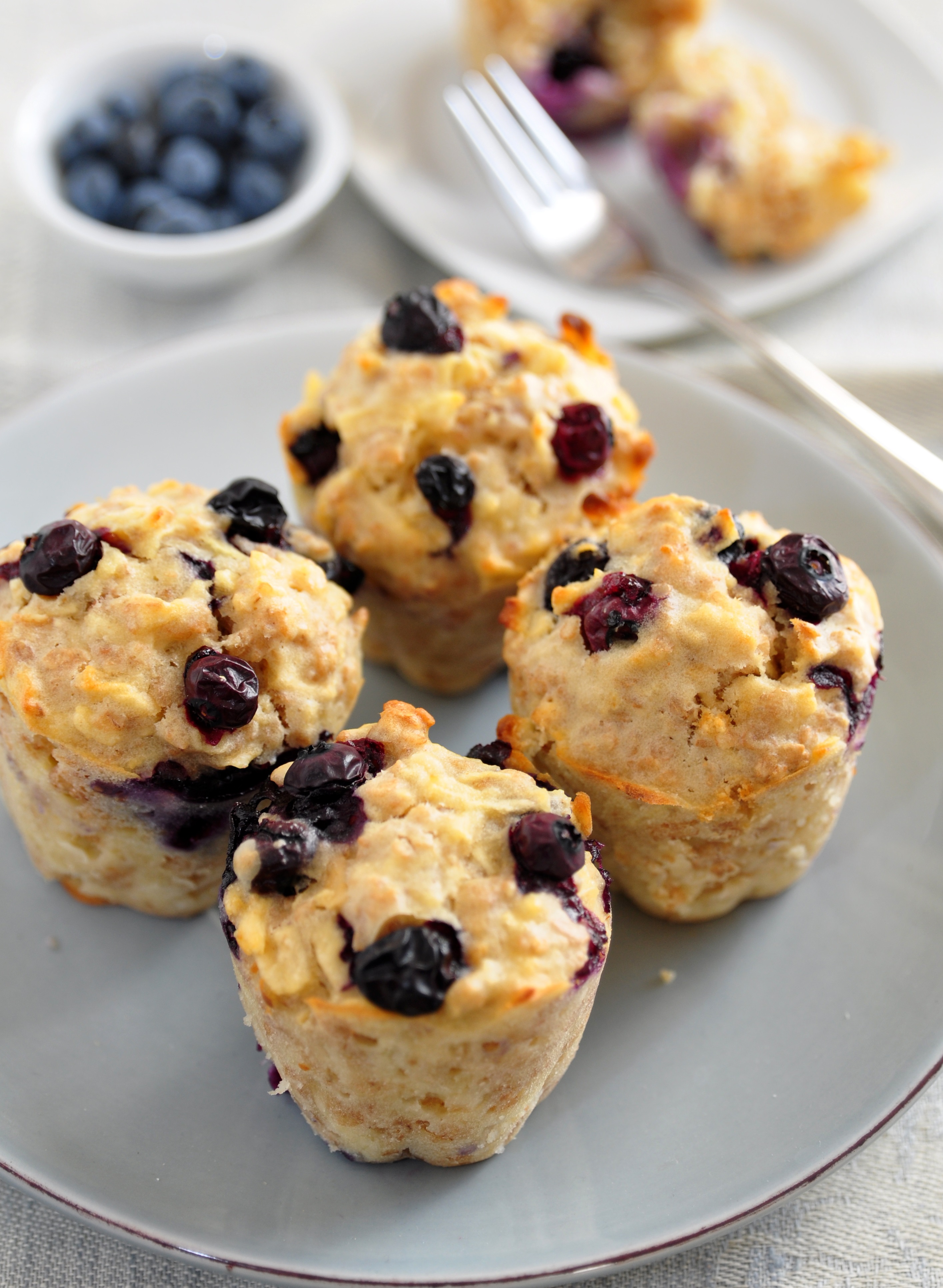 Greek yogurt, blueberries, and oatmeal will have you a POWER breakfast. These muffins are packed with goodness from the greek yogurt, the fresh berries, and the power boost with whole oats. Fresh blueberries are best, but if it's 'off season' you can always get frozen berries and thaw them out. I would recommend straining them and dusting them with flour or sugar so they don't clump together. The oatmeal gives the muffins a great texture and adds some fiber, powering you through the morning.
1 1/4 cups All purpose flour
3/4 cup Whole-wheat flour
1 cup Instant Oatmeal, plain
2/3 cup sugar
1 teaspoon Baking powder
1 teaspoon Baking soda
1/2 teaspoon salt
1 1/2 cups greek yogurt
1 1/2 tablespoons Honey
2 each eggs
4 tablespoons Unsalted butter
1 teaspoon Vanilla extract
1 cup Fresh blueberries
eat oven to 350°. oat muffin tin with cooking spray or liners. ombine flour, sugar, oats, baking powder, baking soda and salt in a bowl. ombine yogurt, honey, eggs, butter, and vanilla in a second bowl. old yogurt mixture into dry mixture; stir to combine completely. ently fold in blueberries. poon into muffin tins. ake until top is golden and springs back when you gently touch it, 20-25 minutes..
Nutrition
Calories: 0

Fat:

0 grams

Carbs:

0 grams

Protein:

0 grams